You are here
We regret the death of our comrade Azar Darakhshan, an internationalist Iranian communist woman refugee in Europe
Thu, 05/31/2012 - 22:20 - kandolo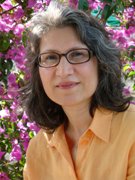 Azar Darakhshan, an internationalist Iranian communist woman refugee, the companion and supporter of women movement, was deceased.
At dawn of 26 May comrade Azar Derakhshan ( Mehri Alimalaieri) after 11 years resistance against cancer illness was deceased in a hospital in Paris.
Comrade Azar was one of the prominent cadres of Communist Party of Iran (Marxist-Leninist-Maoist) and one of the founders of 8March Women's Organization (Iran-Afghanistan), one of the main initiator of the campaign of 5 days march of Karzar-zanan (Women Campaign) in European cities against Islamic unequal laws and punishments and the author of the book "Women of the year Zero", and one of the lecturers of the Caravan Conference of the year 2000.
Certainly the death of our dear comrade is a big loss and regrettable for Communist movement, liberation movement of women, refugee movement, family members and all of her friends. Hope we could bear this heavy sadness through relying to each others.
Honor for the memory and remembrance of Azar Darakhshan.
Said - Activist of the caravan for the rights of refugees and migrants
The date and place of funeral ceremony and to do honor to her will be announced subsequently.